Register your Safeway Club Card with

Shop the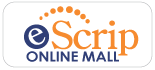 Click here to download
an order form for
Scrip Gift Cards

Passive Fundraising — Free Money for our School!
There are several programs that automatically generate streams of income for Joaquin Miller – without requiring you to spend any extra money, nor exert much of an effort at all. It is a very easy way for everyone to contribute cost-free. We ask that every family help us in our fundraising goals by participating in these programs. Consider making it a family effort by recruiting grandparents and friends – anyone throughout the country can participate in these programs to benefit our PTA.
eScrip – It takes just a few minutes of your time to register your Safeway Club Card with eScrip – from then on every time you shop at Safeway, the school will earn up to 4% of your purchase (be sure to swipe your card, or give them the phone number linked to your club card). You can also register your credit & debit cards to earn money when used at participating local merchants and restaurants. A huge amount of money could come back to the school if everyone just takes the time to sign up.

If you do not remember your Club Card number, just call 877-723-3929 and Safeway will give you the Club Card number linked to your phone number. Then just go to the eScrip link in the right column of this page or on the JM Homepage to enroll. Alternatively, you can forward your Safeway Club Card number & street address to PassiveFundraising@JM.org and they will register it for you!
eScrip Mall – Whenever you shop online, first click on the eScrip Online Mall logo on the JM Homepage. By clicking through the mall, JM receives up to 16% of every order placed at over 1,000 participating online retailers. No sign-up needed, and no credit cards need to be registered. Or you can download their Auto-Earn webapp to automatically earn contributions without having to click through the mall first.
Scrip Cards – Scrip Cards are pre-paid gift cards or paper certificates from retailers such as Peet's Coffee, Starbucks, Amazon, Macy's, Gap, Safeway, Berkeley Bowl & more. You can help our PTA earn money by purchasing JM Scrip Cards to use for gifts or everyday purchases that you would make anyway like coffee, groceries & clothing. Download a Scrip Card order form from the bottom of the JM Homepage.
Amazon – Earn easy money for JM every time you shop at Amazon by accessing Amazon via the unique link. By entering the site this way, a percentage of your spending will automatically go directly to our PTA. Don't forget to share this link with friends and relatives too! You may also install our "safe plug-in for your browser (IE, Chrome, Safari) that automatically ties all your Amazon purchases to JM's affiliate program regardless of how you enter Amazon's site.
Target – Apply for or register an existing Target credit card in their Take Charge of Education program and designate JM as the school to receive up to 1% of all your purchases.
For more information on any of these passive fundraising programs, or if you would like to volunteer to help, please contact PassiveFundraising@JM.org
.
---